Making body art personal since 2001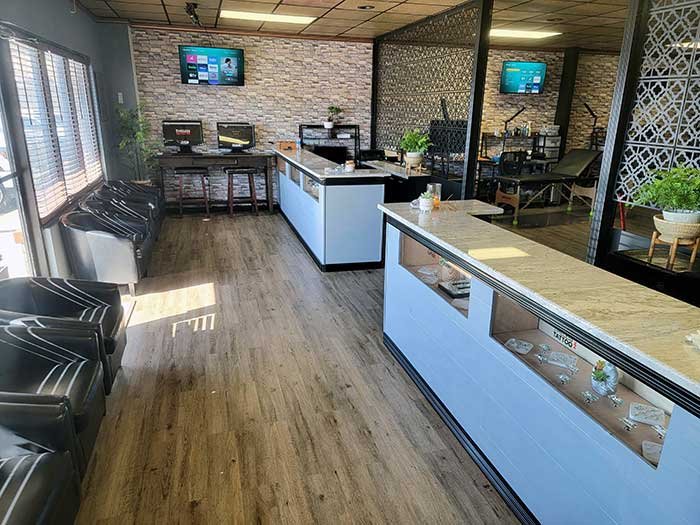 Welcome to Timeless Tattoo NC – Your Premier Tattoo Shop in Fayetteville NC
Two things that should be most for any tattoo studio are quality and prestige, at our tattoo shop in Fayetteville NC, is our mission to deliver the best quality in everything we do. Whether you come for a small tattoo or a full back piece, or maybe is a body piercing or buying new jewelry you can count on us to make the whole experience as simple and pleasant as possible.
We are a top-quality piercing and tattoo shop in Fayetteville NC, experienced in customer service and communication with clients. We understand the importance of every customer and we also appreciate the value they bring to our business. In contrast to many tattoo artists working for other shops, that are too stoned, too arrogant, or too expensive.
All of our professional tattoo artists are very knowledgeable of their craft, they have traveled all over the US doing what they do best, by participating at tattoo conventions and featuring guest spots in tattoo studios across different States, thus gaining a vast amount of experience in many popular tattoo styles like a black and grey tattoo, color tattoos, traditional tattoo, dot work, floral themes, portraits, realism tattoos, lettering styles, Japanese tattoos and more, thus making our clients the beneficiaries.
Ink and Piercing Tattoo Shop in Hope Mills NC Proudly serving Fayetteville, NC and Fort Liberty, NC
You not longer need to keep searching for the "best tattoo shops near me" because at our tattoo shop in Fayetteville NC, we have years of experience in the tattoo industry. We have developed a system to operate a successful tattoo and piercing shop that works perfectly for our clients, as well as for our business, this is no wonder why most of our customers are referred to us by word of mouth. We also proudly support our troops in Fort Bragg and celebrate our great military as well as military families. We thank our soldiers, officers, and active-duty personnel as well as our retirees and vets with the highest regard for their service.
But we also consider ourselves a local business, and so we enjoy the vibes and movement of the community and love to be a part of the moment and share the experience with friends and family, we choose to be a family-friendly environment because we understand the comfort it brings to our clients during the process of getting tattooed or pierced.
We built Timeless Tattoo Shop in Fayetteville NC to be a bit different from your typical "tattoo shop decore" we wanted to stand apart from any other tattoo shop in Fayetteville, with our open concept layout, 3D brick walls, and wood flooring, you'll get an inviting relaxing feeling that resembles more of a luxury Spa that a tattoo studio, but don't let us tell you about it, just come experience it for yourself!
Looking for Tattoos and Piercings? See What Our Customers Said About Us
Why Choosing Timeless Tattoo NC as your Best Tattoo Shop in Fayetteville NC
If you're looking for one of the best tattoo shops in Fayetteville, NC, look no further than Timeless Tattoo NC. We're the best in the business, and we're here to make your tattoo experience as enjoyable as possible.
Here are some of the reasons why you should choose Timeless Tattoo NC:
We have over 20 years of experience in the tattoo industry.
Our team of professional tattoo artists are highly skilled and experienced in a variety of styles.
We offer free consultations so you can discuss your ideas with our artists.
We have a clean and comfortable studio.
Our prices are reasonable.
We offer a wide variety of jewelry.
We provide free aftercare instructions.
We are conveniently located in Hope Mills, NC.
Contact us today to schedule a consultation and see why Timeless Tattoo NC is the best tattoo shop in Fayetteville NC!